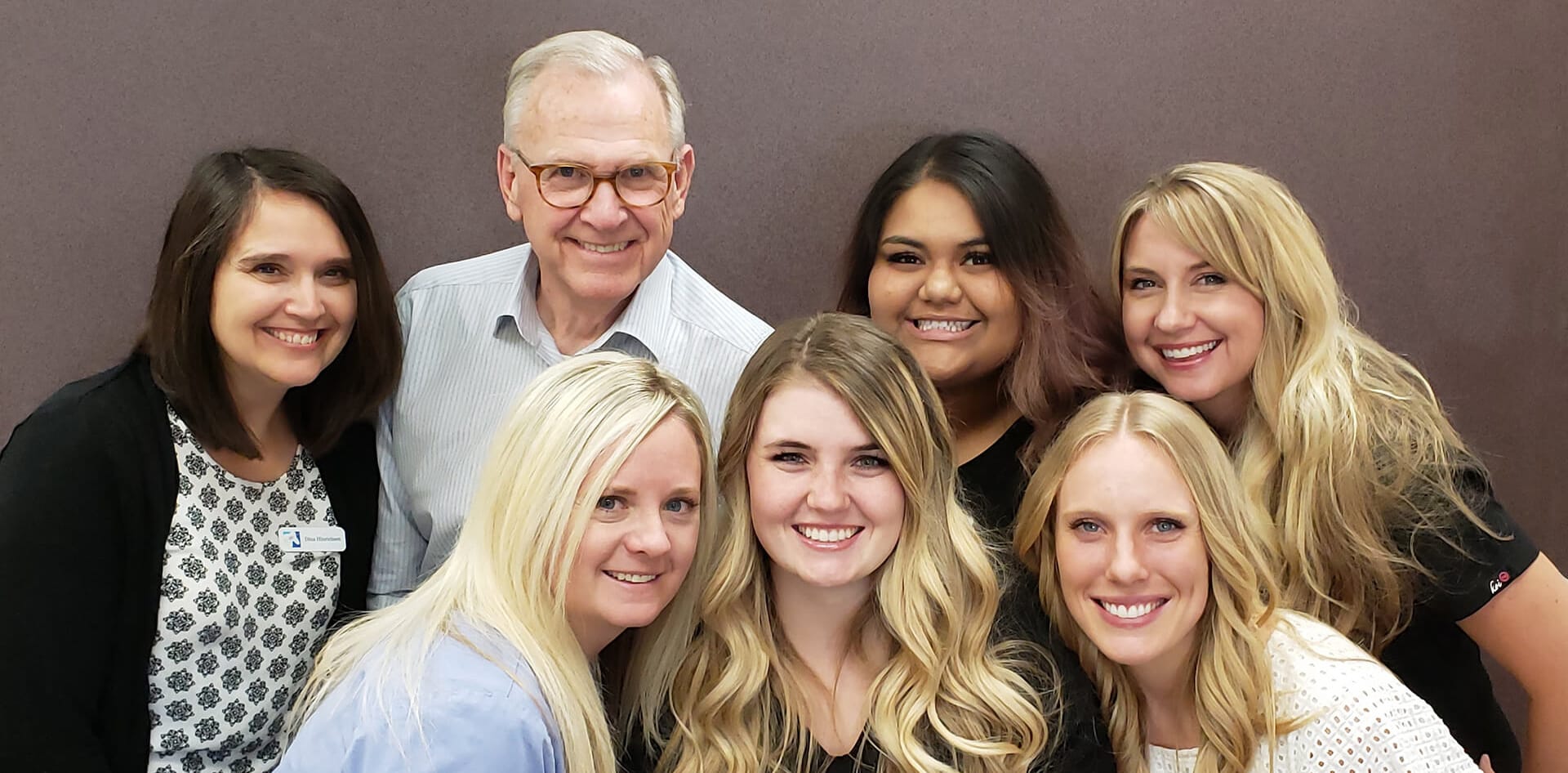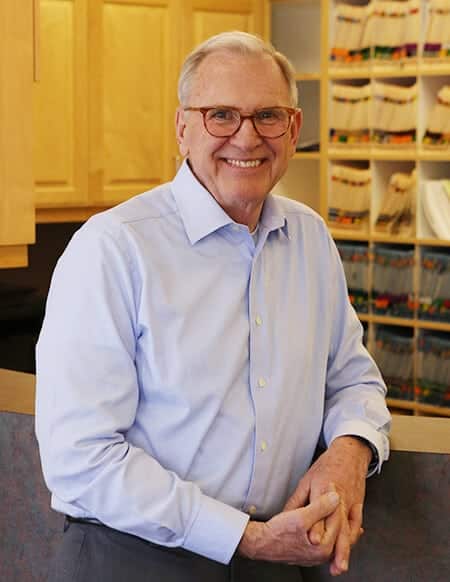 Orthodontist
Doctor. Bill (Willard) Zurcher
Dr. Zurcher grew up and graduated from high school in Boise, Idaho. After a two-year LDS mission to Zurich, Switzerland he completed his undergraduate degree at Brigham Young University. He received his dental degree and his graduate orthodontic degree at the University of California Medical Center in San Francisco. Dr. Zurcher practiced orthodontics in Northern California for over ten years before relocating his wife and seven children to Utah in 1995. He has had an orthodontic office in Draper, Utah for 19 years and opened a second location in Jordan Landing 5 years ago. He has the highest concern for all his patients and strives to treat to the highest quality of orthodontics possible.
If you are in need of orthodontic services or are just exploring the possibilities, contact us or schedule an appointment online today!
Dr. Zurcher is a member of the Utah Dental Association, the American Dental Association, the Rocky Mountain Society of Orthodontists, and the American Association of Orthodontists. He attends numerous continuing education courses to stay current on the latest trends and techniques in orthodontics.
Dr. Zurcher enjoys his career as an orthodontist. He enjoys all of the patients and parents he sees daily. He especially loves to see how happy they are with their new smiles and bites that he is able to help them achieve.
It can truly be said that Dr. Bill Zurcher follows his personal motto of "Make your vocation your avocation."
Dr. Zurcher has 7 children and many grandchildren. His children grew up in the area and attended Skyline High School and some attended University of Utah while others attended Brigham Young University. He is very impartial. He loves to visit Big Cottonwood and Little Cottonwood Canyons and Draper City Park with his grandchildren. He and his wife visit the National Forest in Millcreek Canyon and also enjoy traveling down to Lake Powell, Zion National Park, Canyonlands National Park and Arches National Park whenever possible.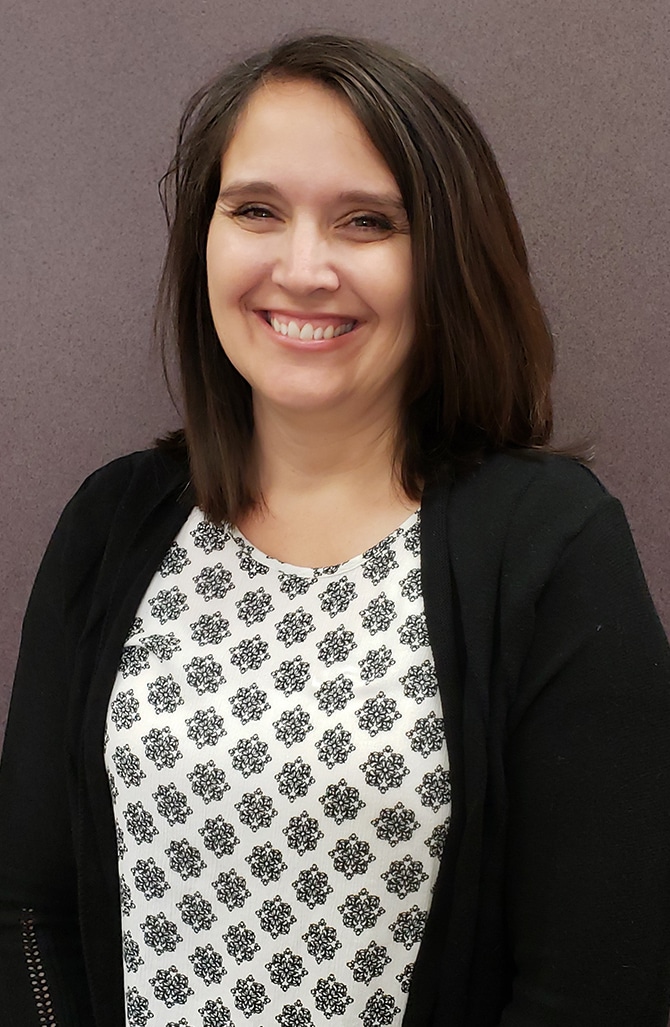 Front Desk
Dina
Dina is new to orthodontics, and loves it! She grew up here in the Salt Lake Valley, where she raised her six kids. She loves the family atmosphere in the office, helping to coordinate treatment, and her interactions with patients and their families. Outside of the office Dina loves spending time with her family, traveling, and yoga.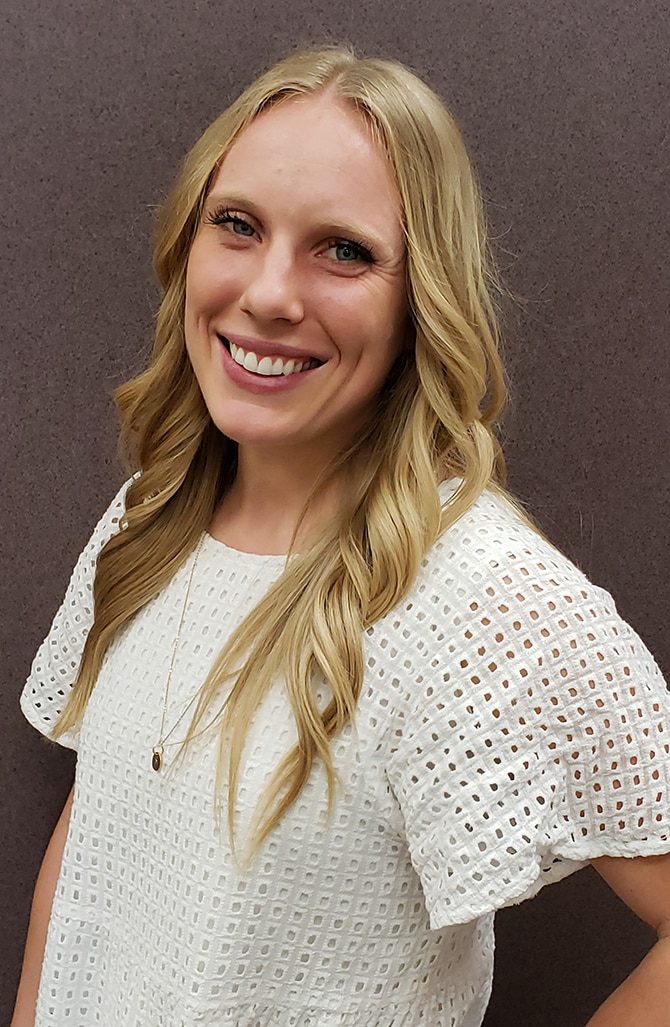 Front Desk
Melissa
Melissa first came to Zurcher Orthodontics when she was in 4 th grade – to get her
own braces done! She officially joined the team as co office manager in the spring of
2019 and has loved getting to know all of the patients. Melissa was a cheerleader at
BYU where she met her amazing husband. They continue to enjoy an active lifestyle
by biking, running, hiking, and playing tennis.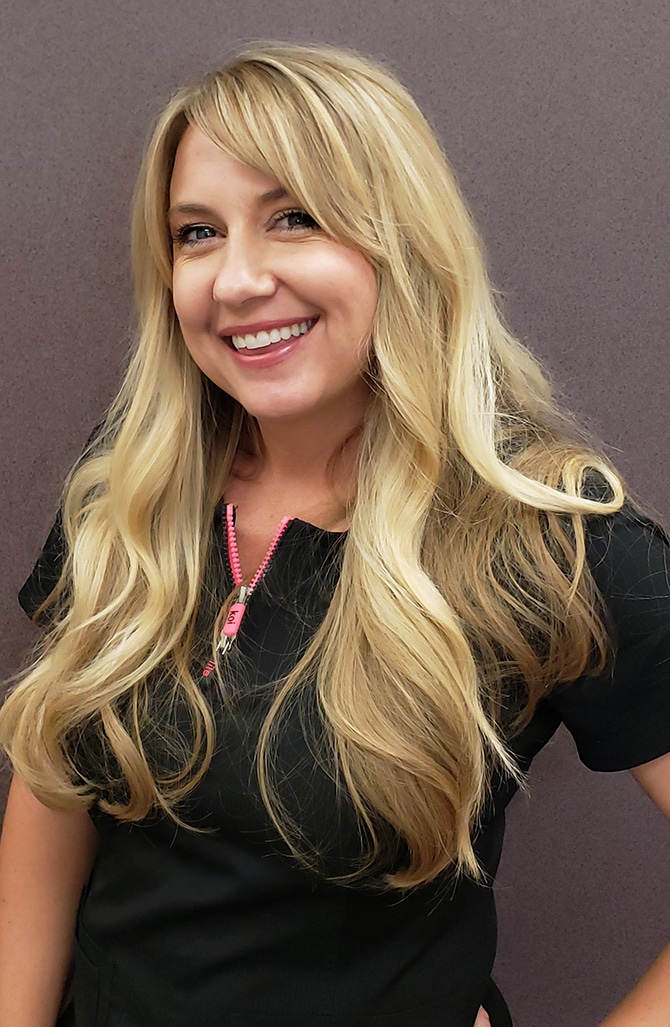 Dental Assistant
Arianne
Arianne worked as a dental assistant for 2 years before finding her true love in Orthodontics. She has worked in the Orthodontic field for 17 years. She has been working for Dr. Zurcher in his Draper office for 1 ½ years. Arianne and her husband have four beautiful children She enjoys traveling, loves diet coke, warm weather and spends most of her time taxiing and cheering their kids on at their various activities.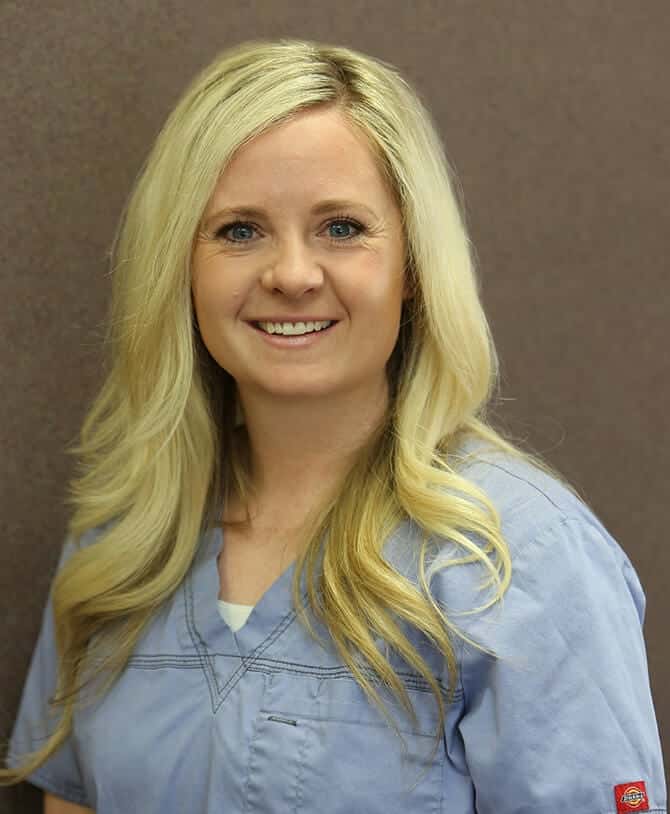 Orthodontics
Meg
Meg has worked in the orthodontic field for 19 years. She has been part of the Zurchers team for 11 ½ years. She has 4 children that keep her happy and busy. Meg loves to run, boat, ride her road bike and play with her family and friends. Meg is has a passion for learning and is currently in school to get her nursing degree. Meg is very energetic and keeps our office hopping in the afternoon.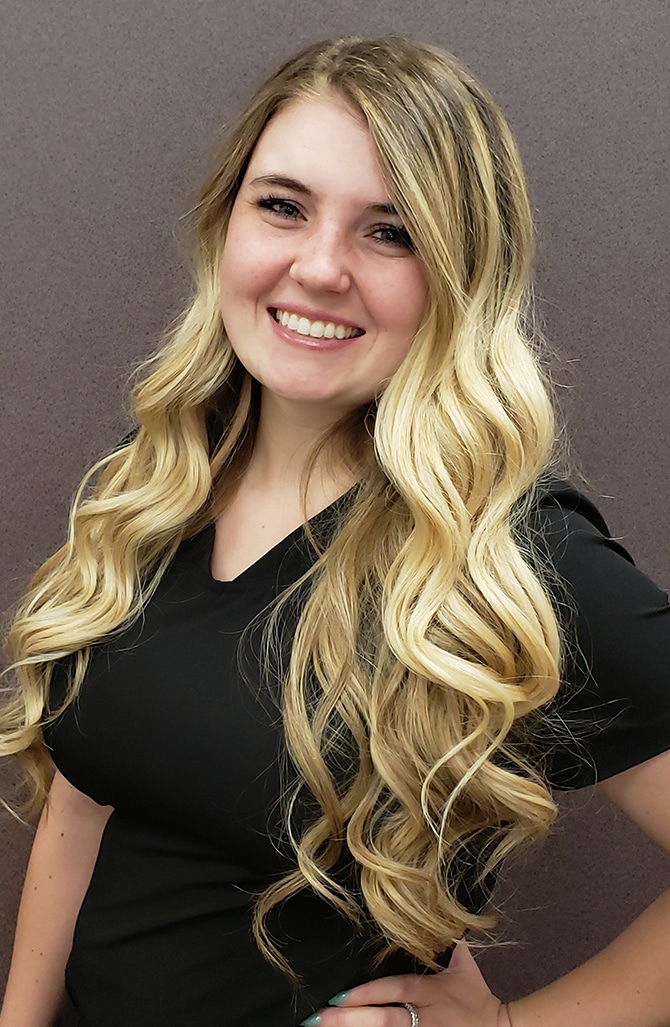 Lead Assistant
Myranda
Myranda has been working in the Orthodontic field for 6 years, working her way from records clerk to assistant. She started at Zurcher orthodontics in Spring of 2019. Myranda is in a happy relationship with her boyfriend of 4+ years. They love going hiking, hammocking, camping up Big Cottonwood canyon and going on long car rides together. Myranda loves to be outdoors, longboarding, and doing nails in her spare time. Myranda is friendly and loves the relationships she's developing with our patients.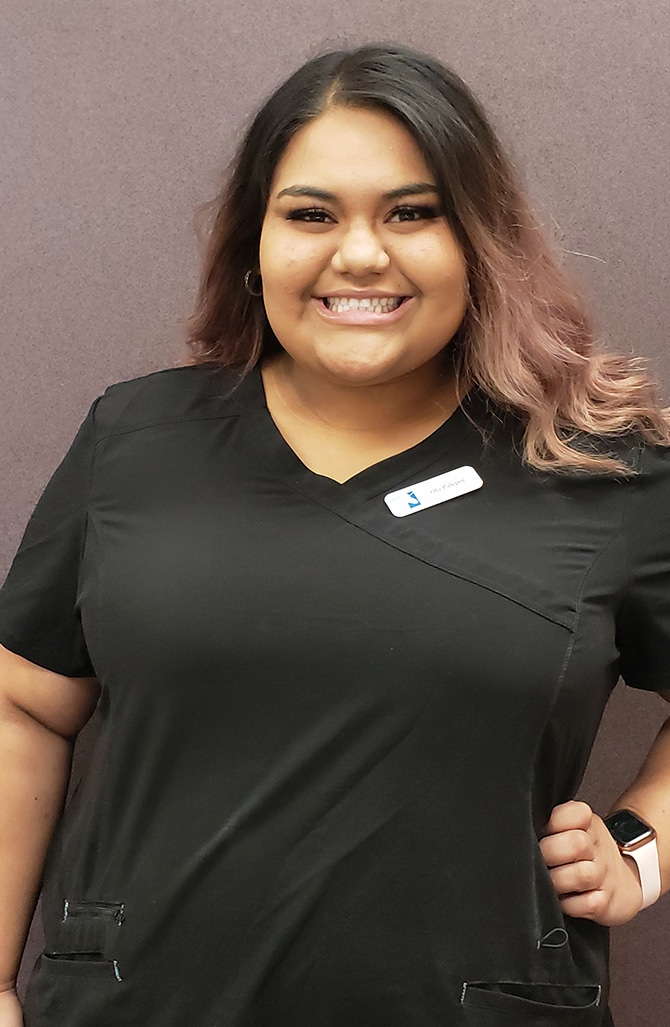 Lead Assistant
Ofa
Ofa has worked in the Orthodontic field for 3 years. Prior to working for Dr. Zurcher, she served a Spanish speaking mission in the Dominican Republic, Santiago. She loves the Orthodontic field and getting to know the patients! Ofa enjoys watching horror movies, playing board games, and hiking up Provo Canyon with her big red dog. Ofa loves singing and is a soloist in the Debra Bonner Unity Gospel Choir.

Schedule your appointment for a professional and thorough diagnosis.