We pride ourselves in the courteous service we deliver each patient who walks through our doors and we work efficiently so that patients are generally seen with little or no waiting. Whether you're an adult, adolescent or child, Dr. Zurcher and his caring staff are committed to helping you achieve the smile and proper bite that you deserve.
An orthodontist is a dental specialist who received 2 or 3 years of additional training and experience. Your orthodontist is able to straighten teeth, correct misaligned jaw structure and improve the look and function of your smile.
Braces are normally the first thing that comes to mind when we think of orthodontics. However, there are many different appliances that work on their own or in conjunction with braces to treat several dental conditions and transform teeth and mouths.
The benefits of a retainer include maintaining straight teeth, which are easier to clean. Having good oral hygiene means you are less likely to develop oral diseases that can lead to tooth decay.
Braces use a gentle, steady pressure to gradually move teeth into their proper positions. The brackets that are placed on the teeth and the archwire that connects them are the main components.
Phase I, which is also referred to as early interceptive treatment as it occurs between the ages of 6 and 10, is limited orthodontic treatment that is done before all of the permanent teeth have erupted.
PHASE I AND II PEDIATRIC ORTHODONTICS
Once removing braces that have been on your teeth anywhere from 1 to 3 years, it is very common for our patients to request teeth whitening to go along with their newly straight smile.
Another option for your orthodontic condition, other than traditional braces are Ceramic or Clear braces. They get the same job done as traditional braces with a few added benefits.
Dentofacial Orthopedics is a dental speciality that deals with repairing imbalances of the face and jaw structure and normalising the bone growth of the dental arches (maxilla and mandible) for correct development.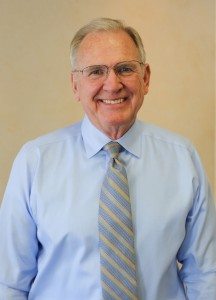 WELCOME TO
ZURCHER ORTHODONTICS
It is a pleasure to welcome you to the practice of Dr. Willard E. Zurcher, a highly respected provider of orthodontic care in the Salt Lake Valley. Located in Draper and Jordan Landing, Utah. Our top priority is to provide you the highest quality orthodontic care in a friendly, comfortable setting.
Dr. Zurcher and his staff utilize the latest technological advances in orthodontics and uses digital imaging and advanced computer graphics to insure you receive the most effective care and the most beautiful smile possible.




WHAT PATIENTS SAY
ABOUT ZURCHER

Schedule your appointment for a professional and thorough diagnosis.